Marvelous Melodeons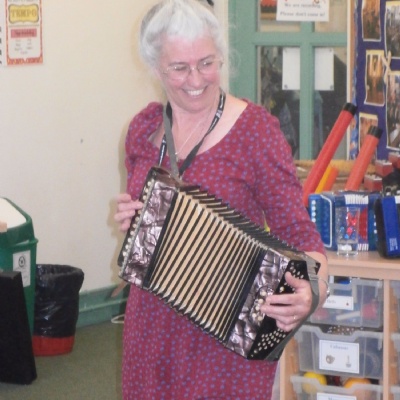 Year 4 are loving melodeon playing
This term the year 4 pupils are all learning the melodeon. Part of the accordion family, melodeons are squeeze boxes with buttons rather than a keyboard. The children have learnt a number of sea shanties and songs to sing and dance to.
On Wednesday 25th May, year 4 had a special visit from Jo Harmer from Hampshire Music Service. Jo also runs an organisation called Folk Active.
Jo taught each class different songs to share and perform. She hopes to return and do some broom dancing.