Explosive school trip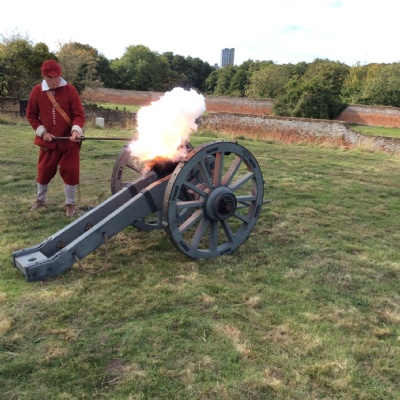 Year 5 recently visited Basing House.
As part of our History learning this term year 5 went to Basing house. We looked at some of the artefacts that have been unearthed on various digs at the site over the years, we toured the site but the real highlight were the members of the English Civil War society who came to help us with our learning once again. They were wonderful and the children handled pikes, swords, learnt about muskets and canons as well as the horrors of the English Civil war.
All in all a very memorable day.