Year 4 Say Thank You!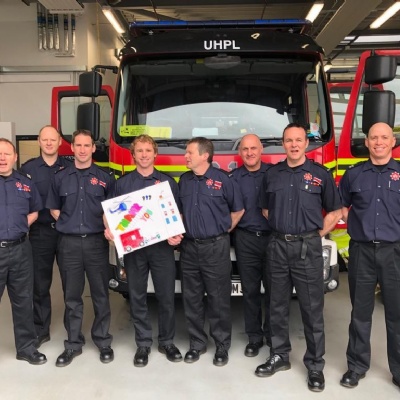 Work from one of our pupils hangs proudly at Basingstoke Fire Station!
As part of their work on being HeartSmart, Year 4 have thought about members of our community that work to keep it safe and keep us safe. For homework the children were asked to design a poster or leaflet to say thank you to these people.
Everyone worked really hard on this home learning project. Matthew created this wonderful canvas to say thank you to the emergency services. With his permission, his work has been donated to Basingstoke Fire Station - as you can see Blue Watch were really happy to receive his thanks!