Scratch Projects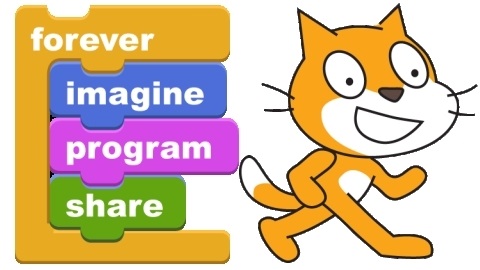 For our computing at St Mary's we use the visual programming language "scratch". Scratch helps young people learn to think creatively, reason systematically, and work collaboratively — essential skills for life in the 21st century. Here is a link to the scratch website if you want to know more about scratch - https://scratch.mit.edu/.
Below are two of the games one of our pupils has managed to create using what he learnt at school and then applying it in some additional practise time at home.
We hope you enjoy playing these!
The Timestables challenge
To play this game you need to know your timestables. Silver is 3x & 6X, 30 questions in 2 minutes. Gold is 4x and 8x, 60 questions in 3 miuntes and Master is 100 questions of all the multiplication tables in 5 minutes. For the ultimate challenge try Master Master which is 100 division questions in 5 minutes.
Click the graduate you want to start the challenge. When finished you need to click the green flag to start the game again.
A bit of fun - Bundle Mr Rundle
For this game you need to move the mouse (which moves the teacher) and try to avoid the bouncing pupils. You have 2 minutes to survive. Every 30 seconds a new student arrives to take on the teacher.