Save the Rhino!
Has anyone seen the Rhino?
We had a visit from Jeremy who is going to run the London marathon in a rhino costume!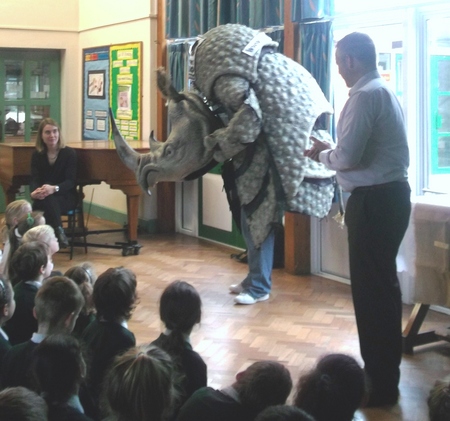 Save the Rhino
We had an assembly today all about Rhinos. A strange topic for the whole school to be looking at you may think. Well the reason for this visit was because Jeremy is planning on Running the London Marathon and has asked us to take part in a competition to name his rhino.