New News Story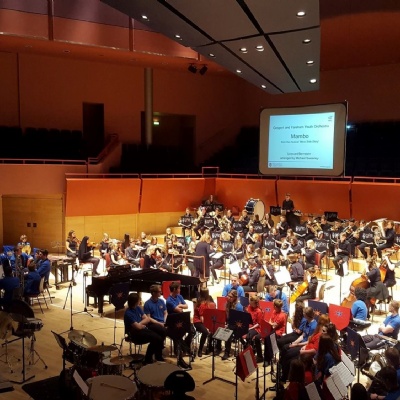 St Mary's pupils head for the Anvil!
On Wednesday 6th July a coach load of St Mary's pupils headed for the Anvil to attend the annual Hampshire Music Service Primary Prom. This year the theme was music from the movies and this ranged from Star Wars to Frozen and included audience participation in the form of songs from Joseph and His Amazing Technicolor Dreamcoat.
Young performers from around Hampshire enthralled and inspired the lively and enthusiastic audience members. These included The North East Hants Brass Band, Havant Sax and Clarinet Choir, The Hampshire Percussion Ensemble and Gosport and Fareham Youth Orchestra.
Over two days and 4 concerts, over 3500 Primary pupils from Hampshire attended these free concerts.