Music Festival Success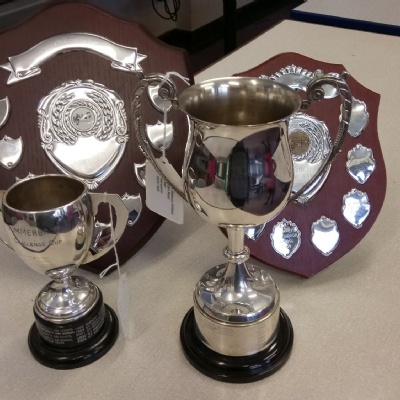 St Mary's Outstanding Musical Achievements at Basingstoke Music and Arts Festival
Well done to everyone who took part - we are SO PROUD of you all!
Around 100 out of the 360 pupils from St Mary's Junior School attended the Basingstoke Music and Arts Festival. Eight of the school's music groups competed and came back to school on Monday for a hero's welcome, bringing with them 4 trophies. The adjudicator, composer and music educator Paul Harris was extremely impressed with musical achievements of the school and the high standard of performance.
"Well done – So much excellent work in your school. Quite outstanding" (Paul Harris).
Results (place, marks and classification)
Orchestra – 1st place (90/100 Outstanding)
Choir – joint 1st place (90/100 Outstanding)
Brass Band – 1st place (88/100 Distinction)
String Orchestra – 1st place (90/100 Outstanding)
Junior Band – 1st place (88/100 – Distinction)
Double Reed Ensemble – joint 2nd place (87/100 Distinction)
Clarinet and Sax Choir – joint 2nd place (87/100 Distinction)
Flute Choir– joint 2nd place (87/100 Distinction)
TROPHIES – 4 trophies were awarded to St Mary's in total for a variety of classifications
Quotes from the adjudicator
Orchestra "Fantastic to see such a large ensemble from one school!"
Orchestra "An excellent performance"
Choir "The opening solo was beautifully delivered" by pupil Mya Byrne
Choir "The part singing was very well controlled"