Ewe Matters Project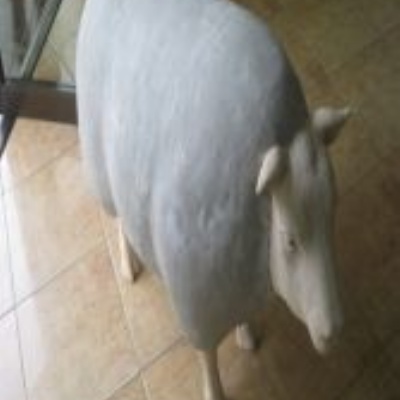 Mysterious sheep is spotted in headteacher's office...
Your children may have mentioned sightings of a sheep that has arrived in school! The ewe (which is plastic by the way) was formally introduced to the school on Monday.
The arrival of our sheep is part of a diocesan project for the church schools to decorate the sheep to reflect their school, in the same way you may have seen cows and zebras decorated by various artists across the world. The sheep will then accompany Year 6 to their Leavers' Service at Winchester Cathedral, before taking up permanent residence at school.
At the present time the sheep is really lonely and so as part of our project we would like to make a family for it so that it feels truly part of our 'One Family'.
Can you, any of your relatives or friends knit?
We are calling on all knitters in the parish to make a sheep – see the attached pattern.
Once you have made a knitted sheep, we would like you to take a photo of it in an interesting place and print this off to bring into school with the sheep.
Please note that as all of the sheep will look the same they will be incorporated in the sheep's 'One Family' and will therefore remain part of the project in school.
Could all of the completed sheep and photos be brought into school by the 2nd May at the very latest and we will look to put together a display of all of your efforts.
Thanks in advance for your support for this project and 'Happy knitting.'