St Mary's help to make lives miles better!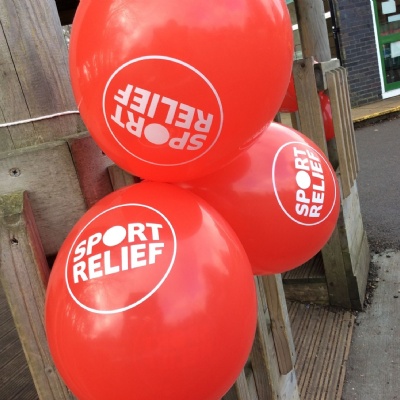 St Mary's take part in Health and Fitness Day and run a mile for Sport Relief.
On Friday 16th March, St Mary's took part in a Health and Fitness Day to learn more about how to keep their minds and bodies healthy! Year 3 had a visit from Southern Health NHS Foundation Trust who came in to discuss healthy eating. Year 3 also took part in workshops where they had to design their own healthy lunchbox and think about what foods contain added sugar. Year 4 had a visit from nationally ranked table tennis star Amy Blagborough who impressed year 4 with her array of trophies as well as the videos of her performances. Year 5 welcomed Mrs Watson who taught them the ancient exercise of yoga to help the children boost not just their physical wellbeing but their mental wellbeing too. Finally, year 6 were paid a visit by Liam from Complete Performance who ran boot camp sessions and gave a talk to the year group about nutrition. Amongst all this, the children and many of their parents also ran a mile for Sport Relief where we managed to raise over £400! Well done and thank you to all involved!