Hampshire School Games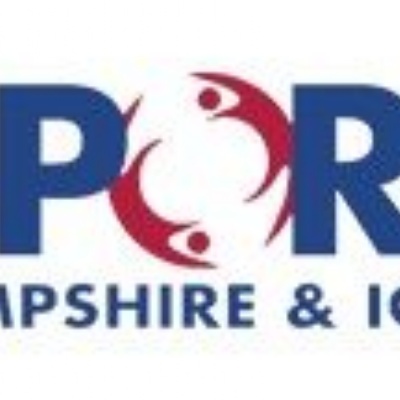 Brilliant results at the Hampshire School Games 2018
We were fortunate enough to represent Basingstoke and Deane at the Hampshire School Games again this year. Pupils from St Mary's represented the area in Tennis, Basketball and Quad Kids (Athletics). We travelled to the Military stadium in Aldershot for a brilliant day of sport. The day begun with an opening ceremony which saw dances, a speech from a local athlete and a parade made up of hundreds of children representing their school and sport. It was out own mini Olympics opening ceremony! As always the pupils of St Mary's represented the school brilliantly showing sportsmanship and determination. Thank you to all the parents and relatives who transported our teams to the venue and to those who were able to stay and cheer us on!
The Athletics team performed very strongly against t some tough completion. A few of our team achieved their own personal bests, which they should be very proud of. All the team completed 4 events, 75 m sprint, Vortex throw, standing long jump and a 600m long distance to end the day. Each and every member of the team tried their very best and gained points for the overall team total. A finishing place o 6th out of 20 schools is something to be proud of. Well done Sam, Dylan, Charlie, Eddie, Lily, Ruby, Leela and Sophie.
We had a fantastic time at the Hampshire Games on 21st June! The Mini Tennis tournament was as well organised as ever with the 16 teams split into groups of 4 for the morning matches. The children played so well, winning nearly all their matches and easily winning their group. This meant that we would be playing the other group winners in the afternoon to decide who would be overall champions! Our first match against Bordon (the eventual winners) was very tough and, although we put in a great performance and won many points, it wasn't enough to get us a place in the final which meant we were now in the play-offs against Botley to decide the 3rd and 4th positions. Again, we put in an amazing performance, kept our nerve, and won which meant we finished 3rd and were presented with bronze medals – an amazing achievement considering we were playing the best teams in Hampshire!
As ever, the children were amazing and a pleasure to spend the day with. Congratulations and a huge well done to Neel, Dihiyah, Mataya and Hannah and also a huge thank you to the parents who helped and supported throughout the day.
In the basketball, St Mary's held their own against some very physical opposition. Despite only having two training sessions, the children across years 5 and 6 worked as a solid unit, defending and attacking as a team. We won our first two games against Southampton Springhill and Test Valley Endeavour, with most children finding the basket, some from particularly impressive angles! Our third game vs. New Forest Abbotswood was especially tough and unfortunately contact decisions didn't go our way, so we came away with our first loss. However, we bounced back and snatched a win from Winchester Berrywood which gave us renewed confidence going into our final game vs. Greatham from East Hants. Luckily, our umpire for our final game was a national league umpire and gave us points for pushing by the opposition, however it was not enough to win. We finished the group 3rd, but this was not enough to make it into the quarter finals. Well done to captain Dan, Isabella, Quin, Sophie, Louie, Ryan, Emma, Henry, George and Archie!
See our photo gallery in 'Our Learning' with more photographs appearing next week!