Voices Together at the Anvil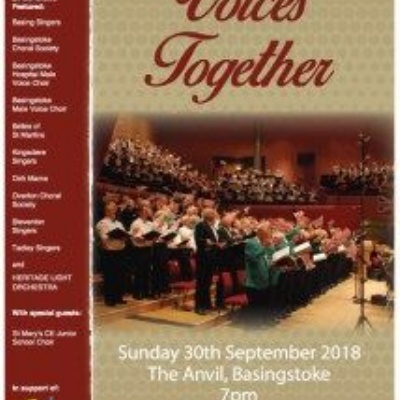 Our choir joined others for a memorable concert...
Once again our choir was invited to join choirs from across Basingstoke in the biennial concert celebrating music across Basingstoke and Deane.
Some of our governors attended as parents and as performers - here is a report from one of our Parent Governors:
I so enjoyed attending the Voices Together Concert at the Anvil recently, celebrating local adult choirs and orchestra, with St Mary's Junior School Choir as the Special Guests! It was a beautiful but very long concert, continuing late into a Sunday evening, and the children sat quietly and attentively throughout. Except when they were singing their songs of course. I know as a mum and a governor I am double-biased but it was clear from the audience reaction that they were one of the audience favourites. The applause when our choir had finished went on and on and on, until the last child had filed neatly off the stage. Well done children. Once again you represented the school, Mrs Malone and the community brilliantly both in your performance and in your behaviour.