Peace Week 2018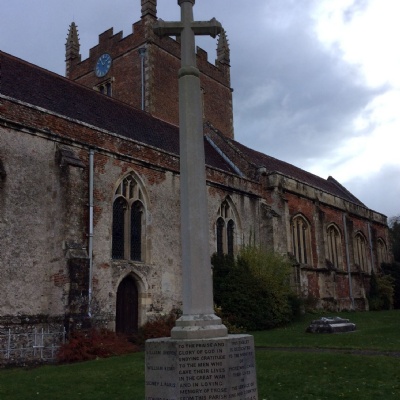 St Mary's commemorates the end of World War 1
To commemorate the end of World War 1 in 1918 we had Peace Week in school. Every year group planned activities around events 100 years ago and remembrance.
Peace Week incorporated work around key events during the war and the pupils have undertaken activities around conflict resolution and how we can ensure peace and friendship within our school family and the wider community.
Every year group studied a picture book based during war time, these books provided stimulus for some fantastic writing and some art work.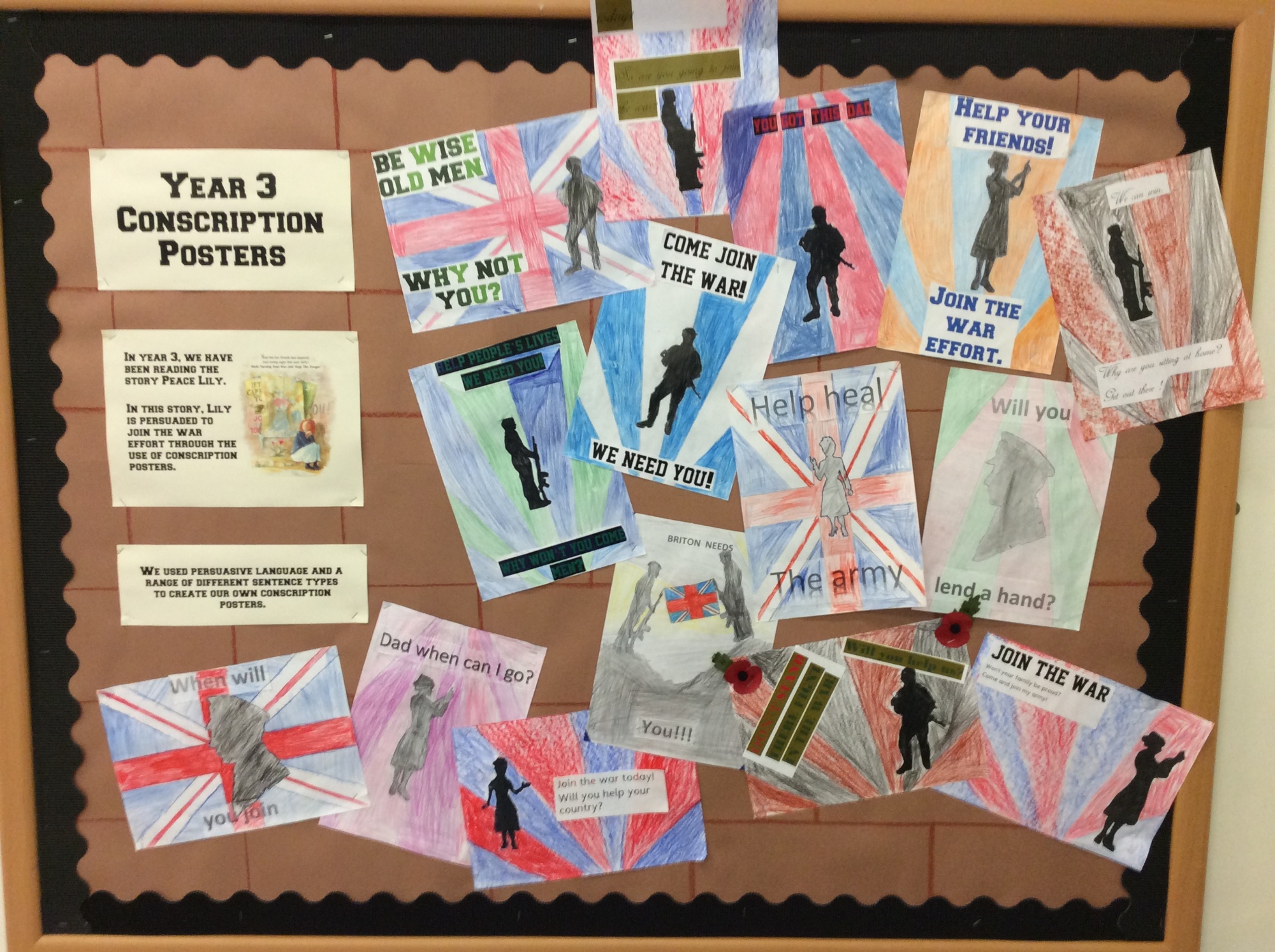 Every class visited the War Memorial at the church and looked at the names on the memorial. Pupils then found out more about some of these people back at school. We thought in particular about George Wellsted who is remembered on the village memorial. George was an ex pupil of the school and at the time of his death his mother was a teacher at the school and his father the headmaster. The news of his passing was recorded in the school log book from 1916.
We were pleased to welcome Jenny and other volunteers into school who worked with every child to create our beautiful Peace Banner which is now hanging in the school hall, we welcome you tom come into school to see it.
The week ended with an assembly thinking about things covered and which helped prepare us for remembrance Sunday through observing our own silence.
Photographs and images from Peace week can be found in the photo gallery for 2018-19 within 'Our Learning'. See here.