Junior Choir sing at Christmas Tree Festival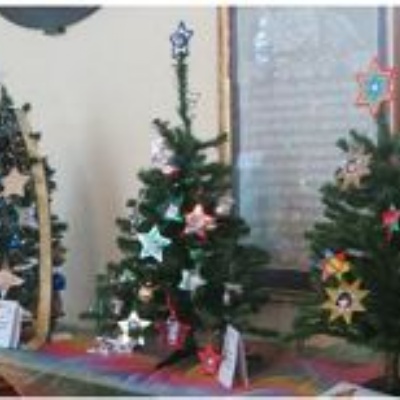 Junior Choir sing at the annual Christmas Tree Festival at St. Mary's Parish Church in Old Basing.
On Saturday 8th December 2018, around 70 children from Years 3 and 4 joined the Infant School choir to sing and bring some festive cheer to St. Mary's Parish Church. The church was packed with families and friends, who had come along to enjoy the Christmas Tree displays and hear the children sing. They entertained with some Christmas favourite and some new ones, including 'The Abominable Snowman Blues'. The children behaved impeccable, both supporting the Infant School and singing quite complex pieces confidently and with huge amounts of enthusiasm. It was a highlight of the Christmas Tree Festival and really helped to get the Christmas Season started. Thank you to St. Mary's Church for the opportunity and to the families and parents who took time out of their busy, Christmas shopping weekend to join us.