Year 3 / 4 Mini Tennis Tournament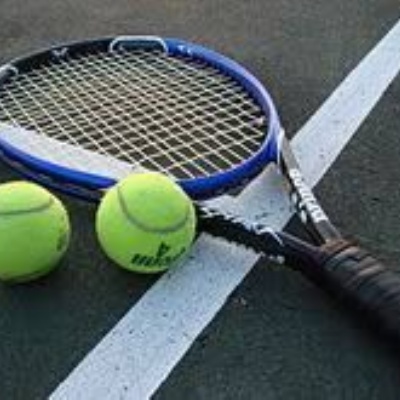 Medals galor at the mini tennis tournament!
This year's Mini Tennis tournament took place on 7th May at Totally Tennis. There were a record 24 teams taking part from 10 schools, with some very talented players participating. Each team comprised of 2 boys and 2 girls. The teams were initially split into 4 groups of 6, with all teams in each group playing each other. The top two teams from the morning would then go on to a knock-out tournament in the afternoon to compete for a place in the grand final! After a nail biting wait we learnt that 2 of the St Mary's teams were through to the knock-outs (with the other team having a very tough group and only just missing out) which was very exciting but meant the games would be getting a lot tougher! After some closely fought matches in the quarter finals, both teams made it through to the semi-finals. Unfortunately, Team 2 were narrowly beaten in the semi-final by Sherborne St John, but still gained 3rd place and bronze medals. Team 1 won the other semi-final against St John's which meant they would face Sherborne St John in the grand final, a very tough team with some outstanding players. Unfortunately, we narrowly missed out but still gained silver medals, a fantastic achievement out of 24 teams! All the children were a pleasure to spend the day with, not only impressing with their sporting ability, but also showing real team spirit and support to each other throughout the day. Congratulations and a huge well done to Matthew F, Harry, Connor, Matthew P, Digby, Hrisheek, Kitty, Anya, Amelia, Lucy, Emily & Nina.
Thanks also to all the parents who helped and supported throughout the day.