St. Mary's Science Week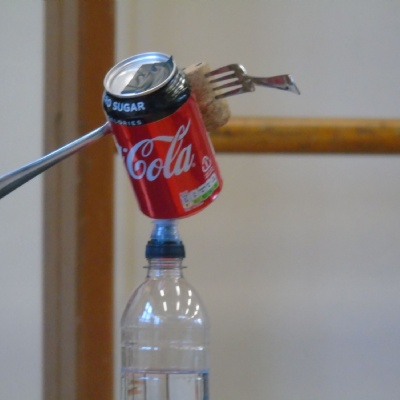 During the first week of the Spring Term, St. Mary's has enjoyed exploring lots of different scientific journeys during our Science Week. We were lucky enough to have a terrific scientist to visit and perform his science magic show to each of our year groups. Dr. Matt Pritchard not only entertained us, he also helped us to understand the science behind lots of the magic. In addition, he invited us to explore further by asking those 'What else?' questions. It was wonderful to watch the pupils' fascination and engagement with all of the activities; the excitement and wonder was palpable. We recommend you take a look at Dr. Pritchard's website to get a flavour of what he provides for schools. He also supports other areas of learning in the curriculum such as maths. A link can be found at the end of this news report.
Throughout our week, Year 3 were busy investigating static electricity and magnets. Year 4 also worked with the concept of static electricity as well as learning about neurons and how they help us to link memories in the human brain. Year 5 enjoyed getting messy whilst creating some fabulous volcanoes with vinegar and bicarbonate of soda. Finally, Year 6 explored the idea of conserving our planet and making substitutes for plastic that are biodegradable. There were many other activities – hop on over to our gallery and see some of the photos from the week.
We are so proud of how our pupils took on new challenges throughout Science Week; we saw many great qualities in them such as being open minded, having patience and learning from things that go a bit wrong. Independence, working as a team and remaining optimistic were highly evident too. Overall, a very worthwhile week and it left the children asking for even more science and opportunities to explore the world around them.
Link to Dr. Matt Pritchard's Website:
https://www.sciencemagicshows.co.uk/