Viking Day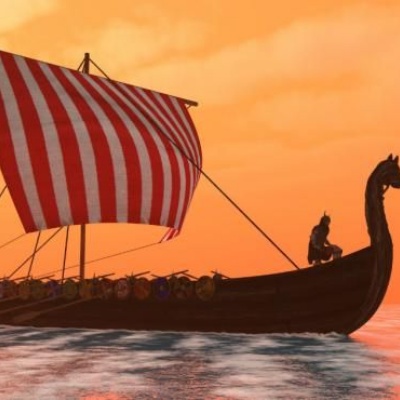 Year Four dressed up as Vikings to start their new history topic.
All of the classes dressed up as Vikings to start off their new Viking topic. They had the chance to experience lots of activities and learn what the Vikings ate, sailed on and wrote. Firstly, the classes cooked delicious Viking honey and oat cakes, just like the Vikings would have done. Then, they made Viking longboats and designed their own boat. This proved to be a difficult construction, highlighting the master craftsmen and women that lived in the Viking times.
Into the afternoon, the classes explored how Vikings wrote by etching runes into cardboard and exploring how to write their names. They decorated them and used them as necklaces after designing their own symbol. Lastly, the classes descended to the field to replicate a Viking battle. They learnt Viking war cries and marched together as though they were about to battle the enemies.
Head over to the gallery to see some pictures.