St Mary's Remembers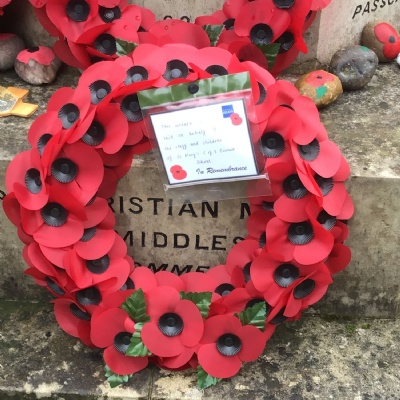 St Mary's commemorates Remembrance Day 2020.
At 11:00 today the whole school took part in a a two minutes silence for Remembrance Day. We marked the day World War One ended, at 11am on the 11th day of the 11th month, in 1918.
During Act of Worship on Monday we talked about the significance of this day and the reason for wearing poppy's and then class bubbles took part in today's silence.
Two year 6 pupils also visited the war memorial at St Mary's Church with Mrs Welch and Mrs Lillywhite to lay a wreath from the school community. While visiting the War Memorial we took time to think about George Wellsted, a former pupil of this school, who lost his life during the war. Our school log books from 1916 tell about the day his parents, both teachers at the school, heard about the passing of their son.
It states: "July 4th, Mrs Wellsted not in school today owing to the arrival of bad news that her son, Captain James G. W. Wellsted had been "Killed in action". The news arrived yesterday and the school closed early." His name lives on as part of the war memorial today & in the hearts of the school community and a local family.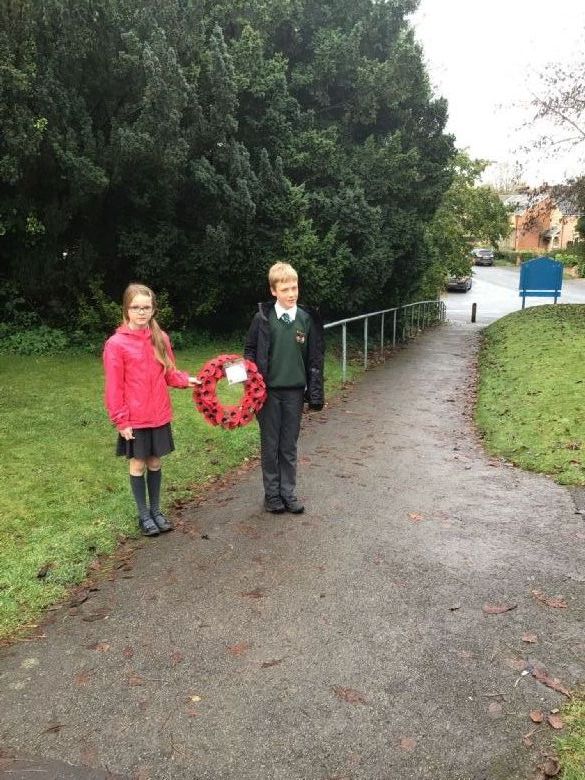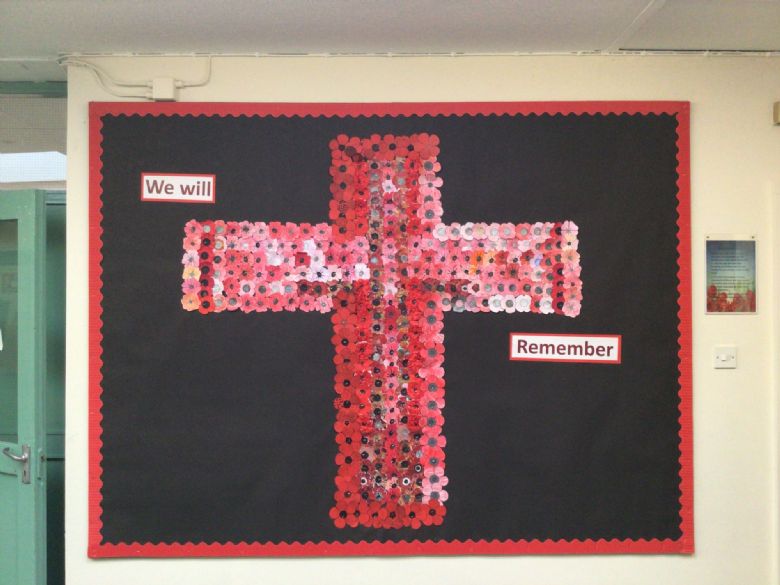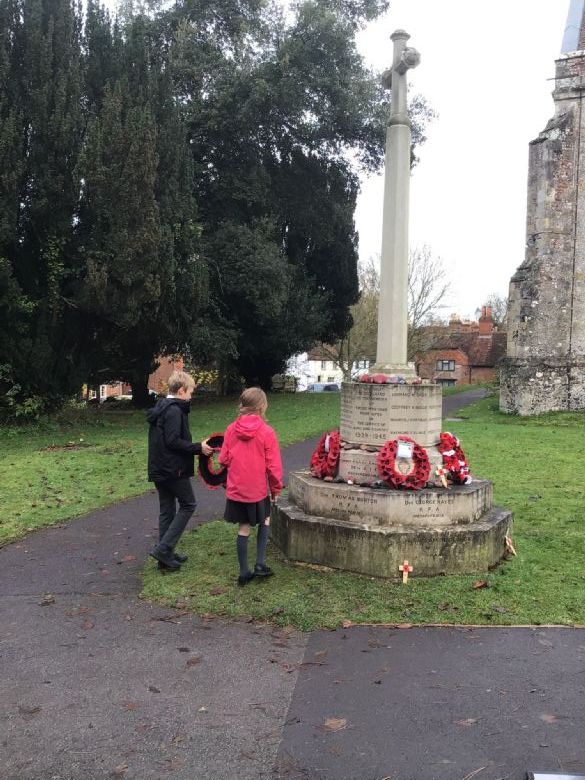 Everyone in school has also contributed to our poppy display which has helped us to think about those lost in war and those still serving today.
They shall grow not old, as we that are left grow old:
Age shall not weary them, nor the years condemn.
At the going down of the sun and in the morning,
We will remember them.