Year 4 cook delicious Italian food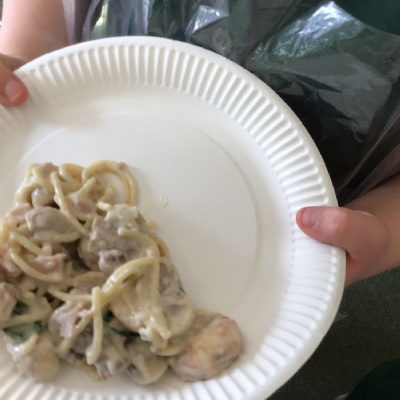 Year 4 cooked up a treat when they russtled up some spaghetti carbonara alongside an Italian Salad.
All of the year 4 classes had a go at cooking an authentic Italian carbonara, using milk, sour cream, mushrooms, garlic, spaghetti and ham. They also made an accompanying salad to go alongside it comprising of rocket, olives, tomatoes and much more. Head over to our gallery to see pictures of them cooking and of them eating it!