St Mary's Church Flower Festival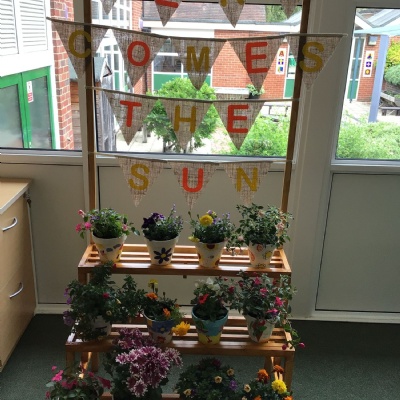 Here comes the sun! Flower display for this year's Church Flower Festival.
St Mary's Church will be holding their annual Summer Festival from 25th-27th June.
Pupils in Year 6 have enjoyed creating our display for the festival - Here Comes The Sun!
From 11am Saturday, there will be a paper plane throwing competition (details attached), a nature trail in the churchyard, a treasure hunt, yoga sessions, a barbeque, tea and cakes, raffle, tombola, children's games, and lots of stalls.
The day will be fun for all the family!
See our photo gallery to see more images of our school display:
https://www.st-marys-jun.hants.sch.uk/gallery/?pid=7&gcatid=54&albumid=477