Church Services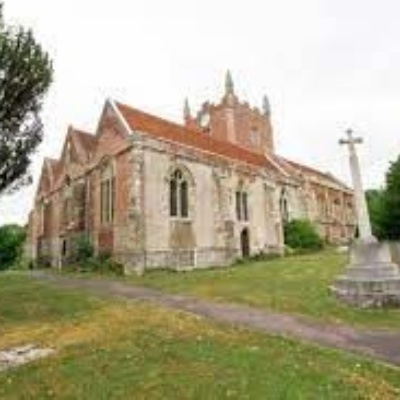 Today all the children visit St Mary's Church...
Today all the children visited St Mary's Church for our end of term services. As mentioned before, we have been working through the Easter story this week and the readings today were from John looking at the Crucifixion. Reverend Heather talked about the link between Good Friday and Easter Sunday and the fact that we would not have the good news that Jesus is risen without Good Friday. She also told us about an American priest who when he read the sad story of God Friday, said at each of the sad points 'It may be Friday, but Sunday is coming'.
We then went on to consider what we do when we have moments of sadness and how we can help others when they are feeling sad. We ended our service with prayers of hope and thanksgiving, as well as prayers for the people of Ukraine. Thanks to the Year 6 pupils who read at church and also wrote the prayers.
Dear Lord,
We pray for the people of Ukraine today, who didn't ask for this war. We pray for peace and the laying down of weapons. We pray for those who fear tomorrow. We ask you to send your blessing to the people of Ukraine. Above all, we ask that you hold and protect them at this difficult time.
Amen
Dear God,
During our Easter break, help us to think about all the people in Ukraine, who are fighting for a safe place to live. Easter is all about hope, forgiveness and sacrificing for others so give the people of Ukraine the strength to carry on at this hard time. It may be hard to think about in our very busy lives, but give us the time to think about other respectfully.
Amen
Dear God,
Thank you that you lead us to help refugees, especially at this time. Help us to think of and help all the refugees in Ukraine. Sorry that sometimes we don't show as much respect as you tell us to. Please help us to stop and think about those suffering in Ukraine and do what we can to support them.
Amen