Musical stars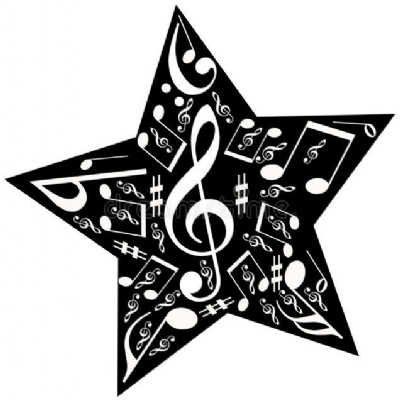 On Monday 23rd May, we had our annual Chamber Music Concert at Christ Church in Chineham.
A packed audience in the comfort of Christ Church enjoyed the fruits of a huge amount of hard work from some of our most capable musicians at St Mary's. Many of the children performing solos and ensembles were our year six pupils showcasing the huge effort and enthusiasm they have had for music over the past 4 years.
The concert concluded with a beautiful rendition of "Sing" by Gary Barlow and Andrew Lloyd Webber featuring a chamber choir of year 6 pupils. How wonderful to see so many boys singing!
A collection was taken for Young Minds UK. Thank you to everyone who donated - £120 was raised for the charity.
Programme
Cello
Finley ~ Ukranian Folk Song
Oscar ~ Miles away
Thomas, Oscar and Finley ~ German Tune
Upper Strings
Arabella and Tristan ~ Wild West by K and D Blackwell
Olivia, Oliver and Ella ~ Cuban Blues by Georgia Vale
Lola and Lyra ~ Banyan Tree and Cornish May Song (Trad.)
Woodwind
Tvisha ~ Minuet by Bach
Jayden and Lucas ~ Take It From the Top by Colin Evans
Tristan ~Stick Together by Christopher Norton
Keyboard
Adheen ~ 'Baggage Handler's Blues' by Mark Cox
Oscar ~ 'Moonlight Shadow' by Mike Oldfield arr Trias
Shaurya ~ 'Lady Madonna' by Lennon/McCartney
Recorder Ensemble
Just Jumpin' by Sarah Watts
Guitar
Shaurya, Jake, Dylan and Alfie ~ Minuet in G
Benji, Max, Annabel, Coco and Millie ~ Ode to Joy
Piano
Phoebe ~ Monsters on the Run
Maryam ~ A Marching Tune
Stela ~ The Detective
Woodwind
Charlotte ~ Circus Pony by Stephen Dodgson
Isabella ~ The Swan by Saint-Saens
Brass
Michaela ~ Hungarian Dance by Philip Sparke
Stela, Ethan and Arthur ~ Men of Harlech
Edith and Rohan ~ Aria
Upper Strings
Jay ~ Presto's Reel by Georgia Vale
Abi, Hannah and Samantha ~ Scotch Mist by Georgia Vale
Emilia and Arthur ~ Andantino by Georgia Vale
Year 6 Chamber Choir
A Child of Song by Andy Beck
Sing by Barlow and Lloyd Webber
With thanks
Thank you to the following for their support in producing this concert.
Mrs Serena Ludford, Mrs Vanessa Kershaw,
Mr Huw Llewellyn, Mr David Lambourn,
Mrs Michele Linehan-Hill, Mr Ryan O'Donoghue,
Mr Phil White and Mrs Jo Chittey