Jubilee Focus Week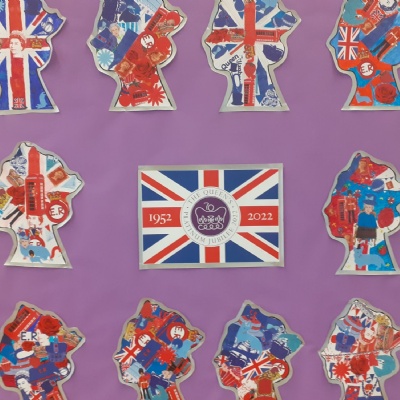 To put us in a festive mood, the children produced hand decorated bunting which could be seen all around the school.Throughout this week the children learned about the events that have happened during the Queen's reign. They started the week by looking at the televised version of the coronation, in black and white of course. They then looked at the inventions they have happened throughout her reign. Many children were amazed that there were no computers! Linked to the pageant that will happen next week, with the theme of 'River of Hope,' the children produced art work as well.
In their music lessons, each year group had been learning a jubilee related song. We rounded off our week with a concert; each year group presenting their particular song. The singing and flag waving were great, and the children responded with resounding applause after each song.
Please look our for more information in the Photo Gallery.