Afro Samba!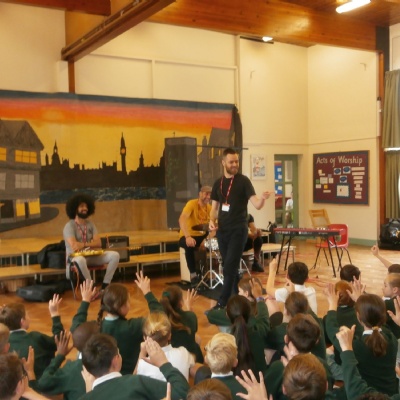 Afro Samba concert for year 5
On Wednesday 6th July, Year 5 had some inspiring musical visitors. The band "Our heart, your feet" came to entertain and educate us about various different musical influences from the South American and African cultures.
This linked really well with the Samba music that year 5 have been learning about and playing together.
The band taught the children a few songs and performed call and responses, a musical feature used a lot in Afro Samba fusion.
At the end, the whole year group got up for a good boogie. It was fantastic to have such a high quality live gig at school and meet such enthusiastic and inspiring professional musicians.
Thanks to Anvil Arts and Hampshire cultural trust for funding and organising this opportunity for our school.