School Councillors Stand for Chair!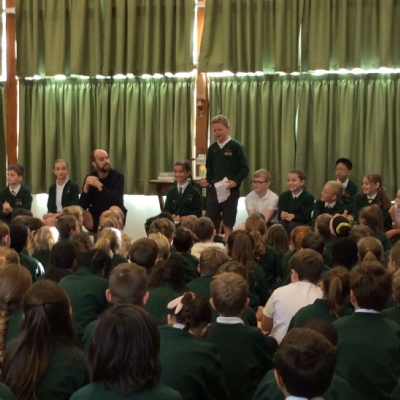 Year 5 and 6 School Councillors address the school.
This morning, our Year 5 and 6 School Council representatives gave speeches to the whole school in an attempt to persuade them to vote for them as Chair and Vice Chair.
We are really proud of those who put themselves forward for this role and everyone was impressed with the speeches they delivered and the passion they conveyed.
We look forward to the winning candidates leading our School Council over the next year.