U11 Basingstoke Team Table Tennis Tournament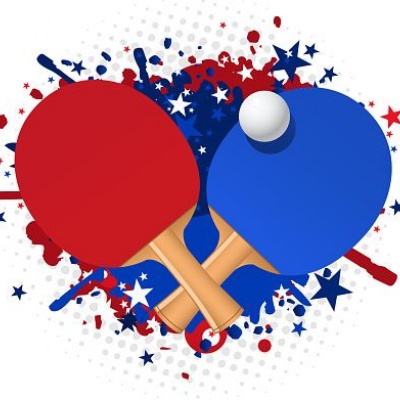 The annual U11 Basingstoke Team Table Tennis tournament was held at Aldworth School on Tuesday 11th October. It was great to see such a good turnout, with 10 boys' teams and 6 girls' teams taking part (each team consisting of 4 players). The overall standard was very high this year, but all St Mary's children put in an incredible display throughout with many wins along the way. The girls' teams did amazingly well with St Mary's A the eventual runners-up, all the girls receiving silver medals, and St Mary's B finishing closely behind and collecting bronze. In the boys' competition, St Mary's A reached the semi-finals but were narrowly beaten finishing a very creditable 4th place with St Mary's B finishing just behind to gain 5th place.
All the children should feel very proud of the way they played and supported each other throughout - a real credit to St Mary's as always. A huge well done and congratulations to our players Aidan, Alfie, Cormac, Jake, Jayden, Kasper, Rudi, Samuel, Elizabeth, Emilia, Harleen, Isabella, Jemima, Monique, Skye & Stela.
Thank you so much to all the parents who supported this event.