Sporting Updates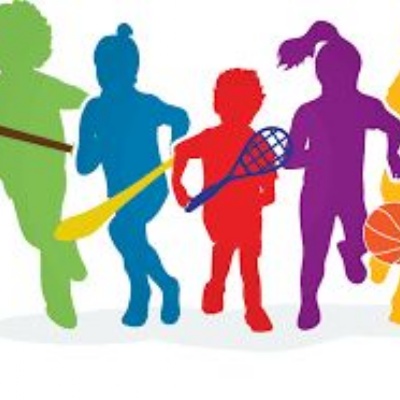 Netball, Hockey, Girls' Football & Tag Rugby
Netball
On Monday 20th February 2023, St Mary's hosted a Netball competition between ourselves, Great Binfields, Rucstall & Fairfields. We had one Year 5 team and one Year 6 team take part. All children played amazingly well and showed great team spirit and cohesion throughout, eventually finishing 3rd and 7th.
Hockey
On Thursday 23rd February 2023, St Mary's attended the annual field hockey competition taking place at Down Grange. With eight teams in attendance, and the weather being very cold, all children performed amazingly well to finish seventh overall in the competition. With the majority of our team not having experience in playing hockey, almost all the children have said they would take field hockey up either at secondary school or as an extracurricular club outside of school. A special thank you to Miss Shore who helped coach and train the team in order to attend the competition.
Girls football
On Friday 24th February 2023, St Mary's hosted St Bede's in the Basingstoke Girls' football competition with a place in semi-finals up for grabs. St Mary got off to a good start by having the first shot on goal, and with fantastic goalkeeping we were able to keep a clean sheet in the first quarter. With the second quarter starting, we started to slow and conceded twice in quick succession to go into half time 2–0 down. We went into the third quarter chasing the game and with some fantastic play we were able to grab a goal to make 2 – 1 but then shortly after conceded again for the score to be 3 -1 going into the final quarter. With ourselves needing 3 goals to win the game we went all out attack to try and secure the three goals. However, St Bede's defended brilliantly and eventually broke on the counter attack scoring their fourth goal of the afternoon. Despite losing we played some great football and all children should feel very proud of themselves.
Tag Rugby
On Tuesday 28th February, we took our St Mary's Tag rugby team to St Johns Primary school for the third round of fixtures. We got off to an amazing start winning our first game against St Johns 3–0. We then played Great Binfields, which was end to end but resulted in being a 4-3 victory to Great Binfields. We then got into our third game against Fairfield's which we won 3-1. A massive thank you to Mr Wheeler and Mr White who coached the team. Thank you also to Mr Wheeler who refereed all the matches.
Well done to all the children who represented St Mary's so well and thank you to all parents who came along to support.