Badminton County Final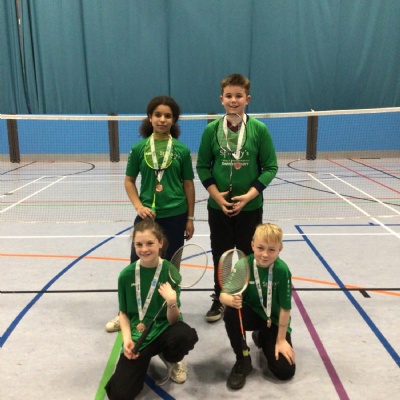 On Wednesday 22nd February, we competed in the Badminton County Finals in Portsmouth.
Having recently won the Basingstoke competition, we took a team of four Year 6 children to the Mountbatten centre in Portsmouth to compete in the County Final. The children arrived in great spirits and were eager to get going. Our first game was against St Francis who were fantastic and gave our competitors a very tough game, beating us in straight sets. With our confidence running low, the children showed great resilience and determination to continue to play their best and show everyone what they could do. We lost our second game 3-2, but the children gained confidence and went on to win their remaining games against the other five schools and claim a third place finish taking home bronze county medals! A huge well done to our team of Charlie, Robin, Megan and Ella.