Senior Choir at the Anvil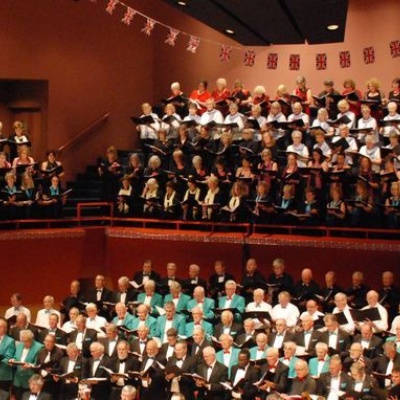 Mayor's Charity Concert - Thank You for the Music
On Saturday the 4th March, members of the Senior Choir joined adult choirs from around Basingstoke to perform a charity concert in aid of the Pink Place (incorporating the Blue Space) and Tough Enough To Care.
It was an honour to be invited to perform and the Senior Choir certainly made the most of the opportunity with a great performance. Starting in darkness and using glow sticks, the choir performed "Fireflies" by Owl City with beautiful choreography. They then sang the song "Ubuntu" which links with the Winchester Diocese year of Ubuntu project. Their singing was powerful and the dynamics (volume) they used was incredibly effective. The choir finished their set with a favourite song with 2 parts and lots of choreography as well as humour, "Whisper". This they performed confidently and the choreography was crisp and went down very well with the audience.
Also in the concert, the children joined the Heritage Light Orchestra with a creative rendition of "Those Magnificent Men on their Flying Machines" and enjoyed the finale songs of "Sweet Caroline" and an Abba medley.
The concert was a sell out and we are sure that the mayor's charities were well supported.
Thank you to all the children, families and staff who supported this concert and a special thank you to Mrs Chittey who rehearses with both choirs every Friday afternoon as a volunteer and who spent most of Saturday with us as various events.