Brass Concert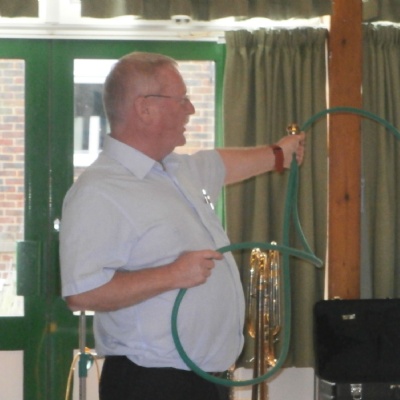 Brass players perform to years 3 and 4
On Tuesday 27th June years 3 and 4 had an exciting brass demo/concert given by our brass teacher, Mr Huw Llewellyn, alongside some of his pupils from St Mary's. Mr Llewellyn showed the children how a brass instrument works using a hose pipe. He then showed them a cornet, trumpet, tenor horn, euphonium and trombone. The pupils played a variety of pieces and then played as a group.
If your child would like to learn a brass instrument in September, we are offering free instrument hire from our stock of brass instruments at St Mary's.
Contact Mrs Malone for more details.