Crib arrives at church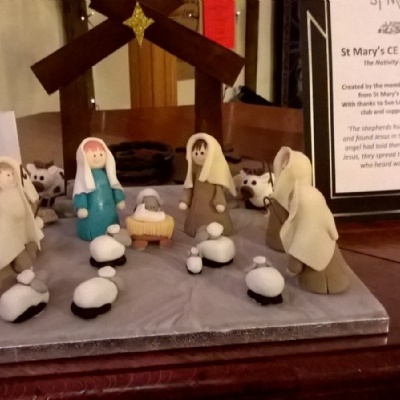 Members of our Sugar Craft Club have been working hard.
Last week a number of previous members of our Sugar Craft Club worked with Miss Laming to produce a wonderful crib scene made entirely from sugar paste. The crib was safely delivered on Friday despite a few drops of rain. Our crib formed part of a fantastic assortment of cribs produced by local clubs, organisations and individuals. We certainly have many talented people in Old Basing.
On the Friday night the winners of the creative writing competition presented their work. The organisers commented, 'The pupils from St Mary's were a credit to school.'