Buying a recorder
All children learn the recorder at St Mary's. There is no requirement for children to buy their own to begin with when learning in class. We have a year group set of recorders and children do not share instruments.
When they join the recorder club in year 4, it is best for them to have their own recorder to take home and practice.
Beginner Recorders (year 3 and 4)
Beginners are best learning on an AULOS 205A descant recorder. They cost around £12 from shops and online. Click here for an example of where to buy one.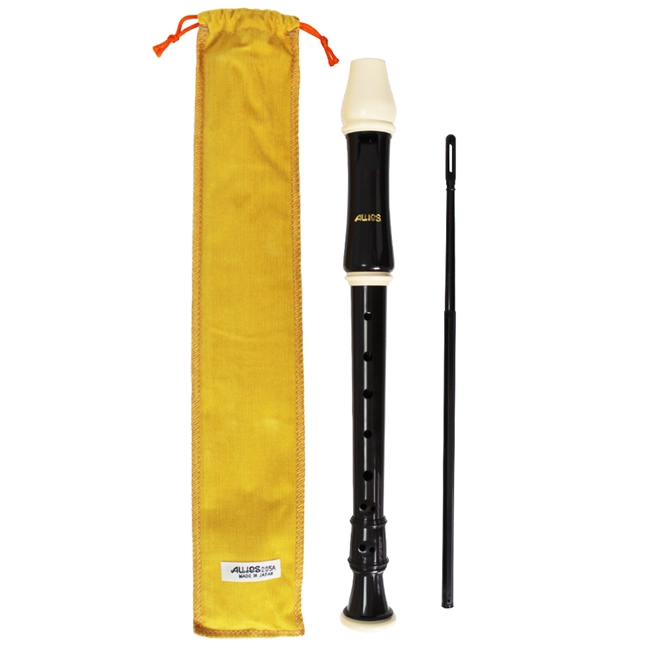 Treble, Tenor, Sopranino and Bass Recorders
Pupils in years 5 and 6 have the opportunity to learn the rest of the recorder family. These lessons are free of charge and a school instrument is available during lessons. However, should you wish to buy them an instrument I would buy one from ebay as they are so much cheaper! All they need is top shelf dishwasher or a good hot soapy wash in the sink and they are good as new. They are often unused and you can save yourself £20+
**** Treble recorders are suitable for medium sized hands of year 5 pupils ****
**** Tenor and Bass recorders are suitable for long fingered year 6 pupils ****
Both are harder to reach than a clarinet or flute. Please make sure that they have played one at school and can reach the holes.
Ebay buying hints for bigger recorders (yr 5 and 6 only)
Treble and Alto are the same (Alto is the US name) so sometimes you can get cheaper "altos" due to people not knowing this fact. When you buy a treble it often says alto on the bag.
Tenors - watch out for keys at the bottom of the recorder - are they there? You can buy a tenor recorder without keys that still suits a smaller finger (which means in our case a long fingered year 6 child). Keys are a pain and often fall off so unless it's new or looks new I would avoid ones will metal or plastic keys. You can always check what a new one should look like for that particular brand and model.
Basses - you can expect to pay quite a lot for these. The cheapest I have found is the "Symphony" bass recorder which is around £150. This is a perfectly good recorder for a child but is still quite a lot of money!
Good brands are Aulos, Dolmetch and Yamaha but generally most are absolutely fine for beginners.
If you would like to buy a new treble (for around £20) - click here for a reasonably priced model.
If you would like to buy a new tenor recorder (for around £45) then this is a reasonably priced model.