Emotional Wellbeing
We appreciate how stressful this is for all of us at the moment. We know some of our children are feeling very anxious and worried, and as parents we may see this at home through challenging behaviour.
We wanted to put together a few resources that could offer some support. One thing we would definitely say is make sure you get outside and enjoy some fresh air every day. Also, remember it is important to look after yourselves so you can look after other people. Do not feel worried about looking for support.
This page is regularly updated as more resources are created. Check in and see if anything new can be of help.
---
The Government has published Guidance for parents and carers on supporting children and young people's mental health and wellbeing, including those with additional needs and disabilities, during the-coronavirus-covid-19-outbreak.
The guidance contains links to a range of resources and the sections titled 'Helping children and young people cope with stress' and 'How children and young people of different ages may react' may be particularly useful to you during this unprecedented time.
Follow the link below to find our more:
https://www.gov.uk/government/publications/covid-19-guidance-on-supporting-children-and-young-peoples-mental-health-and-wellbeing/guidance-for-parents-and-carers-on-supporting-children-and-young-peoples-mental-health-and-wellbeing-during-the-coronavirus-covid-19-outbreak
Update - 4.5.20
You're stuck at home, we're stuck at home, the kids are stuck at home. Here's a little gift from us to you. Scroll down to the bottom of the page to download the 'Happy at Home' colouring in sheet. Colouring is a great mindful activity and it's great when completed with some relaxing music playing in the background.
Download it, print it, colour it, stick it on the wall.
Useful websites:
Some of the links are at the bottom of this page.
https://www.redcross.org.uk/get-involved/teaching-resources/kindness-resource-list
"A set of free and engaging online resources for children and young people to do at home during the coronavirus lockdown which explore and promote the value of kindness. To support you during this crisis we will be regularly publishing new resources for teachers, parents or learners themselves. "
---
Telephone support for families:
Hampshire & Isle of Wight Educational Psychology (HIEP) remains available to contact for all. They are offering a Telephone Support Line during this time which will be:
• A daily telephone support line provided by educational psychologists for families, education staff and other professionals in Hampshire;
• Available each day from 9.30am -12.30pm and 1.00pm – 4.00pm; for any queries related to the emotional well-being of children, young people and their families.
Please phone the number below for your local area:
• North (Basingstoke): 01252 814 835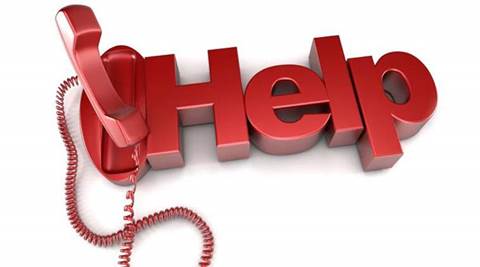 The HEIP service have also shared links to a number of resources to support families and children:
Supporting children with worries about COVID 19:
https://www.rcslt.org/-/media/docs/Covid/uk-england-advice-for-children-and-young-people.pdf?la=en&hash=B7AEBAAB7914AEF9ED9F3E7F678F3E8EE7C77C0C
---
A children's guide to Corona Virus
https://www.childrenscommissioner.gov.uk/publication/childrens-guide-to-coronavirus/
Some new links that have come out to help explain COVID-19 to children:
As lock down continues, you may find you have more and more questions to answer. There are a number of resources being created to support families and I will keep adding them to the website:
Elizabeth Jenner, Kate Wilson and Nia Roberts have created an online, free picture book called 'Coronavirus - A book for children'. It is illustrated by the wonderful Axel Scheffler so will seem very familiar to the children.
You can read it at https://nosycrow.com/wp-content/uploads/2020/04/Coronavirus_INS.pdf
The Anna Freud Centre have released some helpful guidance at https://www.annafreud.org/what-we-do/anna-freud-learning-network/coronavirus/
Winston's Wish Charity, a bereavement charity, have put together some useful information for children and parents, should it be needed.
https://www.winstonswish.org/coronavirus-supporting-bereaved-children-and-young-people/
The NSPCC has created a number of resources to support parents and carers during this difficult time. Topics include:

Talking to a child worried about coronavirus
Parents working from home
Children staying home alone
Lockdown and separated parents
How to cope with tantrums and other difficult behaviour

The advice can be found on the NSPCC website here: https://www.nspcc.org.uk/keeping-children-safe/coronavirus-advice-suppport-children-families-parents/
The ChildLine website has many fantastic resources and games in the Tool Kit section which you can have a look at. Visit https://www.childline.org.uk/
CAHMS has many self-help resources in the 'Parents and Carers' section. https://hampshirecamhs.nhs.uk/
Resources are also available on the CBBC website https://www.bbc.co.uk/newsround#more-stories-2
For older children have a look at the Children's Society https://www.childrenssociety.org.uk/
---
We also have a message from Kath, who runs Relax Kids at our school…
I just wanted to get in touch to let you know about two FREE groups I'm running. One on Facebook the other on What's App.
Facebook will be aimed at adults/children/families and What's App will be for adults - that may well change.
I'm planning to do my best to post DAILY relaxation exercises, breathing exercises etc in the What's App group and a 2-3 TIMES A WEEK in the Facebook group - this is my initial idea to start with. Exercises will just be for a couple of minutes per day.
These groups will be FREE and there will be lots of free content over the months. I will also develop and share paid content within these groups as well but wanted to be transparent as I do need to look at ways to earn an income through these challenging times. Having said this though there will be plenty of free content.
I don't know whether this is something you might share with your parents and staff to get them and their families through this difficult time.
People can join one or both (or neither!)
Feel free to join yourself too!
Facebook group
https://www.facebook.com/groups/194200135269663/?ref=share
What's App group
https://chat.whatsapp.com/KXCGv9e6fgmIM9TkMbcprR
Feel free to share as you see fit.
Stay well in these challenging times.
Sign up to my newsletter here
"Wishing you a magical day and a peaceful, relaxing evening"
Kath
Kath Routledge
Relax Kids Coach
Tel: 07989 476533
Facebook: Relax Kids Basingstoke
Twitter @rkbasingstoke
www.relaxwithkath.com
---
Things that you can make at home:
Try making your own Worry Monster like ours in the Rainbow Room. Our Worry Monster will be holding every ones worries tight for them. You could share your monsters when you get back to school.
How about painting or drawing a Rainbow for your window? Although you won't see you friends at school, it is a way to say hello and share something happy for everyone who passes by.
There are lots of other ideas at www.elsa.support.co.uk/coronavirus-14-day-self-isolation-activities.co.uk.