Modern Foreign Languages (French)
At St Mary's junior school the children start their Modern Foreign Language (MFL) journey being taught an hour of French a week all the way through to the time they leave at the end of year 6.
We have a strong relationship with Costello, our link Secondary school, and both the teachers and the children meet regularly to ensure a healthy transition. Some children contribute back into the life of the current St Mary's children when Year 8 or 9 children come and wait at tables during our year 4 café morning that we host annually.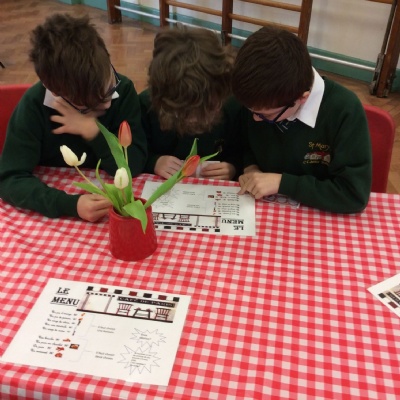 Please find some attachments of recent French learning that children and parents might like to use to revisit vocabulary.