Our Curriculum
At St Mary's we deliver a rich and engaging, thematic curriculum which provides the children with a variety of different learning opportunities. Every child experiences a broad and balanced curriculum that promotes their spiritual, moral, cultural and physical development. Pupils will leave St Mary's prepared for the opportunities, responsibilities and experience of the next stage in their education and future life.
Our core Christian value of love, in the form of One Family, underpins everything we do in school. Whilst we believe in excellence in all aspects of school life and individual excellence is recognised and valued, we believe that through a focus on love by working together as part of a strong and supportive family, we can all achieve more – socially, emotionally and academically.
The curriculum at St Mary's offers opportunities for all children to learn creatively explore and enquire, encouraging them to think deeply about their learning. Children will enjoy the richness of learning in many different ways: from each other, from adults, through visits, using our grounds and through art, music, drama and sport.
Staff work hard as a team, reviewing progress and exploring new strategies to capture the energy and enthusiasm of young learners in order to inspire them to develop a love of learning that will last a lifetime.
Please see the links on the right for an overview of each year group's curriculum. Each year group also sends out a termly newsletter giving parents more detailed information about their child's learning for that particular term.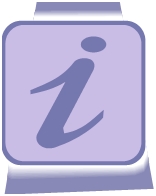 Better still why not come to one of our open days for visitors. If you are a parent / guardian then come along to one or all of our termly open days to take part in your child's learning with them and see what really goes on. See the calendar on the homepage for further details or if you are a new parent click on the link above the calendar.
We look forward to welcoming you soon.