St Mary's Church, Old Basing
St Mary's Parish Church, Old Basing and Lychpit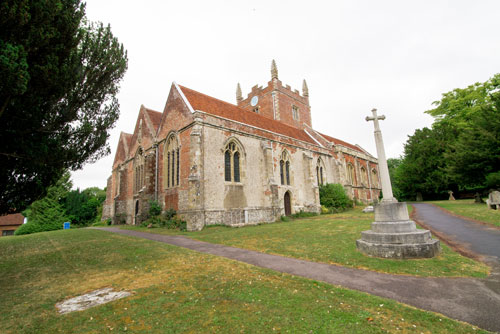 At St Mary's we are proud of our strong links with the Junior School, which go right back to its foundation in the 19thcentury, when the school was founded in the Bolton Chapel of St Mary's church.
There are several ways in which the church and school continue to live closely together:
The Parochial Church council elects Foundation Governors, several of them parents of children at the school, to sit on the governing Body of the School alongside the Vicar.
A member of the local clergy visits once a week to lead an Act of Worship on Wednesday.
The Vicar is actively involved in the planning and teaching of RE across the school.
Classes regularly hold Acts of Worship in Church in addition to the End of Term Acts of Worship led by the Vicar, and the annual Carol Service.
The school choir often contributes to church events and services such as Harvest Festival, and the Christmas Tree Festival.
All families are warmly invited to services at St Mary's. We have Junior Church alongside our 9.30 Parish Eucharist, and a dedicated 11.15 Family Communion.
Click here for more details www.stmarysoldbasing.org.uk