Year 3 Lock down Home learning up to 4.6.20
Hello all! Thank you for your support and kindness over the closure.
Each child should have come home with their Home Learning pack for the forthcoming weeks. The packs include a variety of maths, grammar, reading and writing activities which can be worked through in any order.
Please check on this page periodically where we will post more as time goes by.
For now, keep safe, keep well and we are looking forward to seeing you all again eventually.
Team 3
Update 01.06.20 - Home Learning
Hello Year 3! We hope that you enjoyed your half term holiday and all of the lovely weather that came with it. We are feeling sad that your smiley faces will not be filling our classrooms today but we would still love to see the pictures of what you have been doing at home. We have loved receiving these!
For this week's Home Learning, you have been set some tasks around the theme of Australia by Mr Whincup! Remember, just do what you can and if some days are more successful than others, please do not worry. Missing Australia map included in the file section below.
Update 17.05.20 - Home Learning
Hello everybody! We hope that you're all hanging in there still! Have any of you taken up a new skill during the school closures or been doing a certain type of exercise? For this week's learning, you will notice that there are a mixture of practical activities and Education City tasks. Remember, you are able to access all the Education City activities without them being set by us teachers. If you feel like this would suit your day better, then please feel free to practise any of the tasks on there.
Below, you will find the coming week's timetable and worksheets to go along side.
Update 8.5.20 - Home Learning
Happy VE Day everybody! We'd love to know how you are celebrating this special day today! Have you planned a special afternoon tea in your garden or hung up bunting?
Below you will find your suggested timetable and worksheets for next week. Us teachers are really pleased with how hard you've been working at home and how you have adapted to your new daily routine. Keep going and keep those brains active!
Update 5.5.20 - VE Day Activity
On Friday 8th March, it is VE (or Victory in Europe) day. This day marks the coming of the end of World War Two when fighting against Nazi Germany in Europe came to an end.
This link will take you to a BBC Newsround page that explains more about this: https://www.bbc.co.uk/newsround/48201749
To celebrate this day, we have a fun activity for you to try at home.
Make your own VE Day Bunting
Many people will be partaking in this BBC 'Make a Difference' campaign to create Union Jack bunting to decorate theirs gardens and homes. Everyone's bunting will contribute to brightening up our streets and communities and will show our tribute to the VE day heroes.
See this link for more information on this initiative: https://inews.co.uk/light-relief/ve-day-bunting-ideas-union-jack-decorations-how-make-template-buy-celebrations-2606922
Have fun and remember to send in any photos to us!
Happy bunting-making!
The Year 3 Team
Update 4.5.20
Hi everyone!
As we begin the month of May, I would like to point you in the direction of our Happiness Calendar for this month - Meaningful May. This resource shares some great ideas for refocusing our minds on what really matters and gives us ways to engage with ourselves, others and the world around us!
Enjoy!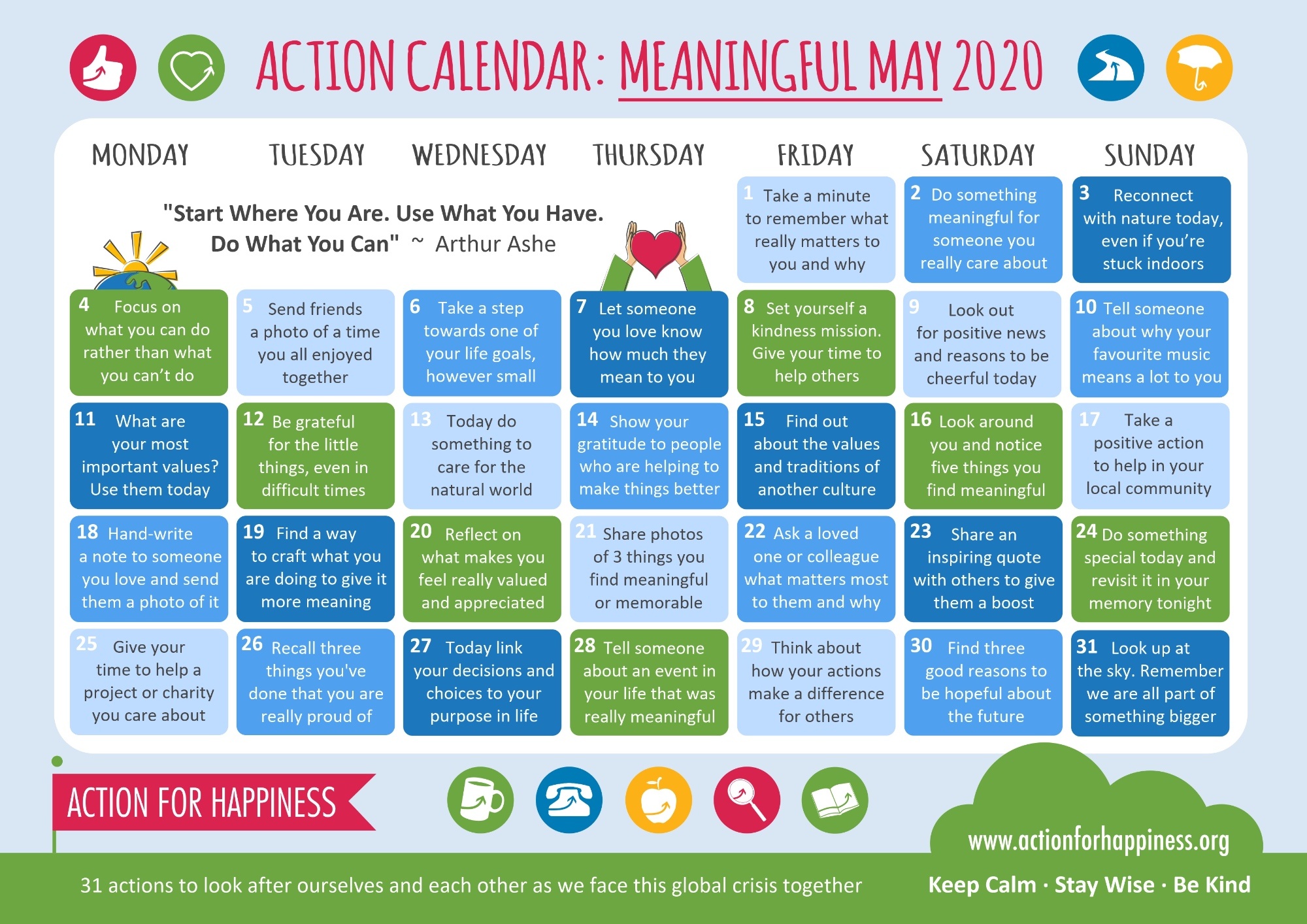 04.05.20 - Mr Whincup's challenge
Now, we are more active around the house and outside; getting our heart rates up and moving in faster and more interesting ways. Whether this is with Joe Wicks, your own work out or just getting out of the house for a walk or a bike ride. With exercise, we can feel a range of emotions.
While you are doing a workout think about what you are doing and how you feel, does this change after you have finished?
My challenge for you is to write a description of some exercise, this can be in any form from descriptive writing to a poem. I have included my own example in the files below (Mr Whincup's challenge).
I look forward to seeing your work!
1.05.20 - Home Learning Update
How is it May already? We can't believe how quickly time is going and we do hope that we are getting closer to seeing you all again!
Below, you will find a suggested timetable with activities to have a go at next week. Like previous weeks, there are worksheets to support each day. Remember that these are only suggested activities and not to get too worried if you have a day where things just don't seem to be going your way. If you do find yourself having a hump day, why not complete some of teacher's challenges on this page or get creative with baking or drawing?
We have loved seeing your Home Learning pictures and be sure to carry on sending them in!
Stay safe.
The Year 3 team :-)
1.5.20 - Miss Sherlock's Workout
Have any of you had a go at my challenge yet?
I have been active this morning by completing the Joe Wickes live PE workout and I have also been for a run.
As part of my 'Get Active' challenge, I asked you to create your own workout for others to try. I have made mine and included a photo below if you would like to have a go at it!
30.4.20 - Miss Sherlock's 'Get Active!' Challenge
It is really important that we keep our bodies moving in order to help us keep fit and happy.
As you can see from the photo below, I have been trying to keep active by doing the Joe Wickes workouts and also by going for long walks and runs.
While we continue to be at home, I thought it would be fun if we could create some new workouts for each other to try. You could include a warm up and cool down activity too if you wanted to. Don't forget to send in any photos of your workouts so I can pop them in our photo gallery for others to try.
Get creative, have fun and stay active! I can't wait to try out some of your ideas.
30.04.20 - Miss Eckett's Scavenger Hunt
With the weather looking a bit gloomy over the next few days, I have a challenge for you that you can complete inside your home!
Go on a scavenger hunt around your house and see if you can find items that begin with each letter of
'Supercalifragilisticexpialidocious'
Be sure to email the Year 3 teachers with the items you find. Who can be the most inventive?
24.04.20 - Update Home Learning
We do hope that you have found this week's Home learning useful and it has helped to bring some structure to these unusual times. It's been great seeing photos of your work and we are really pleased that so many of you have been enjoying our new topic 'River Deep, Mountain High'! Please do keep sending us your photos and also make sure you are checking our Home Learning photo gallery so you can see what your peers have been up to. Similar to this week, we have attached below a suggested timetable along with worksheets and activities to support this.
Remember, that you can email us any time with any problems or queries you may have.
Stay safe :-)
24.04.20 - Active Learning
For those parents who are on Facebook, Pro-Skills Coaching Basingstoke are putting together some activities that incorporate physical exercise with learning! They have an excellent video uploaded that shows how you can practise your target practice and times tables together! Go onto Facebook and follow Pro-Skills Coaching Basingstoke to see their video updates.
22.04.20 - Diocesan Challenges
Hi all,
We hope you are all keeping well. You may have noticed on the main page for this section of the website ('Parents - How to Help your Child') that some new diocesan challenges have appeared for you to download. These are resources that have been sent to us from Winchester and Portsmouth Diocese and they include some lovely ideas for activities to try at home, linking to our RE learning. These resources might be nice activities to do in the afternoons or when you have finished your other school work.
Please remember to send any photos of your work to us - we'd love to see them!
20.04.20 - Extra resources or lesson ideas
Hello everyone,
The BBC has put together a timetable of lessons that are suitable for Year 3 children based on the national curriculum. If you have found that your child is wishing to continue school work but has finished what we have set for the day then this is an invaluable source of lessons. Each lesson has videos, broken down ideas and activities for the children to use.
https://www.bbc.co.uk/bitesize/articles/zjrdwty
Please email your teachers if you have any questions or need support with anything.
16.04.2020 - Update Home Learning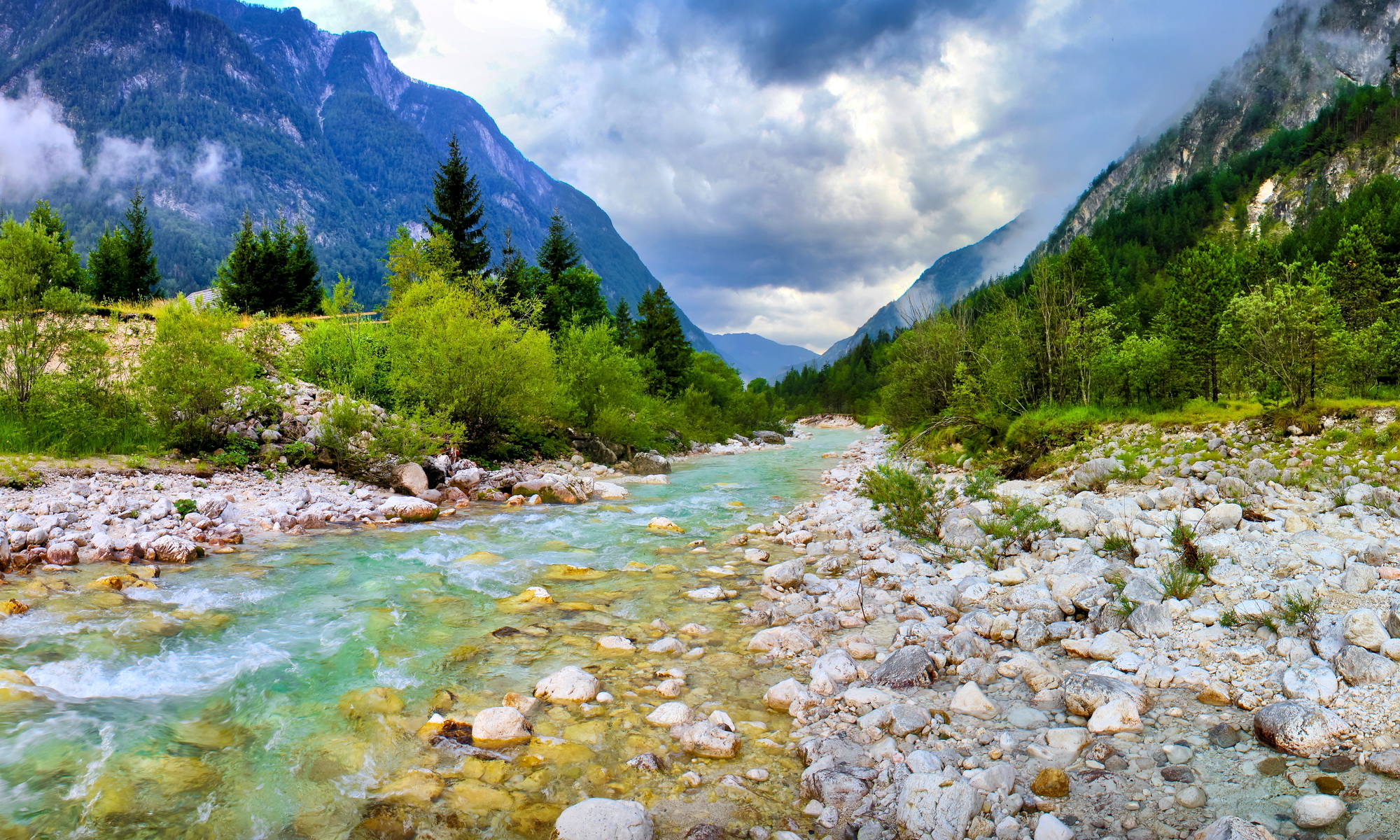 Hello all! We hope that you all managed to enjoy your Easter weekend and the sunshine that came with it!
If we were at school, we would have been starting our new topic 'River Deep, Mountain High' in the following weeks. Can you guess what it's about? :-)
As we move forward with our home learning, we have attached a timetable below with suggested activities to be completed each day. Along with the timetable, you will find a dated document with worksheets to support your learning. Just to reiterate that these activities are only suggestions so please do not put any undue pressure on yourselves if your day isn't as productive as you would have wished. We recommend that you spend 20 minutes on each activity and most activities may begin on Education City with a worksheet to complete afterwards.
Please do message the Year 3 teachers should you have any questions or need any support with the home learning.
Don't forget that music lesson ideas can be found here
07.04.2020 - Update
Easter Egg Hunt!
Have you got an Easter Egg Hunt planned? We know that lots of you like to hunt for clues and find hidden items so we are hoping that you have some time over the next few days to create an Easter Hunt of your own.
Some extra ideas for your hunt:
1. Could you write a set of rules or instructions for your Easter Egg hunt to make sure that your family members know what they can/can't do?
2. When you have completed your Easter Egg hunt, see if you can write as many number sentences to equal the total amount of eggs found. (EG, if there are 24 eggs in total, one of your number sentences could be 6 x 4 = 24).
3. Draw/paint a picture of your Easter Eggs.
4. Carry out some research as to which animals hatch from an egg and make an informative poster.
5. Create a certificate for the winner of your Egg Hunt.
Remember, please send any photos to the Year 3 team - we have loved seeing some of your creations already!
Wishing you all a VERY happy Easter,
The 3 Year Teachers
01.04.2020 - Update
Easter Challenges!
We've created some fun Easter challenges for you to have a go at over the next few weeks. You may choose to tackle just your teacher's challenge or all three challenges! You will find the challenges attached at the bottom of the page.
We'd love to see photos of the final outcomes.
31.03.20 - Update
Thank you to the children and families who have been sending us photos of your work! It is lovely to see how you are all getting on and some of your snack shops are very impressive!
We have now created a photo album section in the 'Curriculum' section of this website if you would like to see what your friends have been up to.
If you would like your photos added to this album, please send them to the Year 3 team.
30.03.2020 - Update
Create a snack shop!
In year 3, it is really important that we begin to understand and explore how we use money in our everyday lives. This week, as you are going about your home learning, why not create your very own snack shop?
1. You will need to gather up some snack choices from your kitchens at home (make sure you check with an adult first!) and give each item a price. For example, you might choose to price a banana at 15p.
2. Make a price label for each snack and lay the snacks out on a table/your kitchen counter.
3. Put your snacks on sale! Each time a family member would like a snack, they can visit your snack shop to purchase a food item of their choice. They must pay you and it is your job to tell them which coins to use and work out if they need any change.
4. You could create a receipt of all of the food items sold each day.
Enjoy creating your snack shop - be sure to send the Year 3 team some photos of your creations! We will look forward to seeing them.
27.03.2020 - Update
Make a Time Capsule!!
We are living in interesting times; the year 2020 is sure to go into the history books!
What would you like historians in the future to know about this year? What messages would you like to send to the grown-up you?
Why not make a time capsule, to show people in the future what life is like and what's happening in the world in Spring 2020?
Find full details of this activity and ideas attached below.
25.03.2020 - Update
We hope that you are all keeping safe and spending time outside in your garden enjoying the sunshine!
Us Year 3 teachers have a little activity for those of you who are missing learning more about the Romans. Had we been in school, we would have now been finding out more about daily Roman life and creating a poster to share with our class. For this activity, we would like you to become an expert in one or two areas of Roman life and create a poster with the facts you find out. Here are some of the areas you can research further:
Clothing
Housing
Roads
Aqueducts
Language (Latin)
Coins
Roman Baths - Sewage
Entertainment and leisure
Religion – Gods
We would love to see your poster once you have completed it and pop it on our website for the rest of the year group to see. If your parents are happy for you to be on the school website, you could ask them to take a photo of you holding it or alternatively you can just photograph the poster alone.
If you're planning on baking Roman bread, we would also love to see the final outcomes!
Please email the pictures to all of the teachers in Year 3. Your Year 3 teacher's email addresses can be found in your Home Learning pack.
23.03.2020 - Update
We hope that your first day of home-schooling went well yesterday - we were thinking of you all.
Hopefully you have been working your way through some of your learning packs already as well as getting outside to enjoy the sunshine! Remember to have a go at some Education City activities as well as challenging your parents to a game on Hit the Button too!
Had we been in school today, we would have been making Roman Bread as a link between our DT and history learning. Below is a recipe for this, if you would like to try it at home. If you do, have a think about why the Romans may have been some of the first people to make bread and what this tells us about them as people. You could even write a set of instructions for someone else to tell them how to make the recipe too. Have fun!
Scratch
This year, you have been getting to grips with using the programme 'Scratch' to make short animations. As part of your home learning, you could continue to practise and refine your coding skills by logging on to Scratch. Below is a link for the website:
https://scratch.mit.edu/projects/editor/?tutorial=getStarted
Useful websites for home learning/activities:
https://www.bbc.co.uk/teach/primary/zd7p47h
https://www.ltl.org.uk/resources/outdoor-learning-at-home/
https://www.theschoolrun.com/learning-journey
https://www.youtube.com/playlist?list=PLyCLoPd4VxBvPHOpzoEk5onAEbq40g2-k