Year 5 Music Learning at home
Welcome to the Summer Term!
Home learning
Watch the film "Mars" by Gustav Holst (BBC Ten Pieces) - CLICK HERE
Choose one of these activities to do (or do as many as you like!)
1. Compose your own Space Music with whatever you have at home or using Garageband, Music Maker Jam or BandLab if you have any of these on your devices (ask parents first). You could use Chrome Music Lab (click here) also. If you have an instrument at home you can play, why not try and write your music out using a musical stave (see below attached) or draw the shape of your music.
2. Get arty - draw, paint, create digital art or make models inspired by the music
CLICK HERE TO HEAR THE WHOLE PIECE OF MUSIC to inspire you
CLICK HERE TO WATCH A VIDEO about VISUAL ART
3. Learn what the piece is about - CLICK HERE
4. Learn a little more about the music - CLICK HERE
5. Learn fun facts about the music - CLICK HERE
6. If you play an instrument, you could learn to play some of the piece - CLICK HERE
7. Learn more about the Orchestra by downloading the ebook "Guide to the Orchestra" (it's really good!). To find out how to do this, look at the powerpoint attached below.
8. Create a SPACE SCENE using BandLab (Educational) Click on this link https://edu.bandlab.com/join/2duk9d- An adult needs to register you (see below how to do this)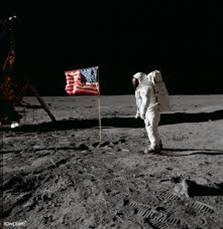 9. SOMETHING DIFFERENT? Click on the Powerpoint below and look at music inspired by the lunar landings.
Previous Music Home Learning
Year 5 Samba Beats Project - updated with more help
If you have access to the internet please complete this task. Click https://edu.bandlab.com/join
Type the Code "2 D U K 9 D –" or click here if you have any issues
Click "Join"
Follow the "sign up" instructions using an adult at home to help (and use their email address). You do not need to put your full name in.
Click "I am not a robot"
Make up a user name (with adults help) using just lowercase letters and numbers (you don't need to put your full name here either)
Click on "Year 5 Assignments"
Click on the Samba Rhythms "start assignment"
Click "teacher's assignment"
Click "BROWSE LOOPS" and nothing else from this wonderful choice of lovely things
On the right are packs of sounds called "loop packs". Scroll down to "Latin House"
You can drag the sounds from the folder on the assignment and listen to them.
When you are happy you can save and submit your work and Mrs Malone will be able to listen to your music. You should get a reply from Mrs Malone if you have done this (via the secure Band Lab Education interface)
REMEMBER YOU MUST USE A PARENT'S EMAIL ADDRESS TO CREATE AN ACCOUNT
Why? To keep children safe
Non Internet based task – create word patterns to do with what you already know about Brazil and the Rainforest and play them on home-made instruments. Get someone else to copy your patterns.
Then create a question and answer pattern. For example one person plays "What is the capital?" and the answer is "Braz-il-ia Yeah!". You can use pots and pans or whatever an adult feels would be suitable. You could write these rhythms down if you like or turn them into melodies if you have your own instrument at home.